OUR FOUNDER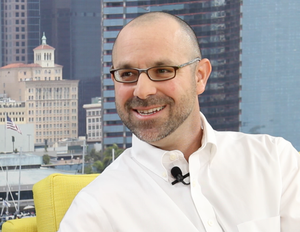 Jeffrey Zlotnik, Founder and CEO of The Meditation Initiative has worked to bring the mental health benefits of mindfulness and meditation to more than 75,000 people for free since 2003. He began meditating in 1996, while working at a Group Home for Abused Teens and noticed tremendous change in their attitude after meditation. Jeffrey has led free meditation for Homeless Teens, K-12 Public Schools, Juvenile Detention Facilities, Federal and State Prisons, Diabetes Patients, HIV Patients, Seniors Centers, United States Military, Wounded Warriors, UCSD, Thiel Foundation, Wikimedia, Sober Living Homes,
Superior Court of CA Judges,
Susan G. Komen, Braille Institute, Jewish Family Services, Superior Court of CA Judges, Catholic Charities and Group Homes for Victims of Domestic Violence and Human Trafficking.
Jeffrey's background includes community service work with the homeless and prison re-entry programs with Second Chance as well as helping to develop community partnerships for TKF, an organization dedicated to peace and non-violence for youth impacted by gangs. He has worked with physically, sexually, and emotionally abused adolescents in an effort to share methods for creating inner-peace and harmony. Jeffrey spent seven years as a Consultant working with SAP, Oracle, Siebel and RDR, in addition to coaching youth baseball for 15 years. In 1997, he received his BA in Psychology from the University of Arizona. Jeffrey approaches meditation simply as a daily practice of mindfulness laying the foundation for a happier and healthier life.