A QUOTE FROM A UNITED STATES MARINE: A WOUNDED WARRIOR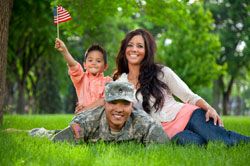 "
Just wanted to let you know that I really appreciate the attitude and perspective The Meditation Initiative brought to the program! I put on my critique that the program needs more groups like The Meditation Initiative! You are genuine and passionate about what you do and are exactly what our
Wounded Warriors need! To me you are a great patriot thru your service to the healing process of others! Semper FI brother and hope to see you when I go to the OASIS program and experience more meditation sessions!!!! Take care and have a great weekend!" – C.W.
CLIENT SUPPORT LETTERS - CLICK IMAGE BELOW TO VIEW
Letters below are from representatives at the following organizations: The Braille Institute, Albert Einstein Academy, Torrey Pines High School, South Bay Community Services, Monarch School, San Diego County Sheriff's Department, UCSD Medical Center, County of San Diego Health and Human Services, KPBS, Southwestern College, Naval Medical Center San Diego, and Taking Care of Your Diabetes.  
"It has been two weeks and I am now sleeping drug free. How amazed I am!" -

75 Year Old Woman