WHO WE HELP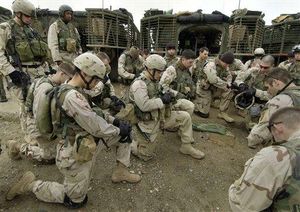 Stress and hardship are facts of life. Many react to these daily struggles with anger, drugs, depression, or even crime. The Meditation Initiative has taught more than 75,000 people an alternative: meditation. We can find peace amidst the chaos of our lives. We can find this peace right here, right now, in the very eye of the storm.
The Meditation Initiative has made tremendous progress towards our vision of offering meditation as a means of bringing harmony to our world. Our approach of using meditation as a mindfulness education has been well received by the many organizations around the country.
We provide free community outreach to K-12 Public Schools, Colleges, Hospitals, Prisons, Diabetes Patients, HIV Patients, Corporations, Senior Centers, Homeless Teens, Superior Court of CA, Sober Living Homes, United States Military, Wounded Warriors, At-Risk Youth, and Group Homes for Victims of Domestic Violence and Human Trafficking.
The Monarch School
King Chavez High School
Braille Institute
UCSD Medical Center
Morse High School
Crawford High School
Temple Emanu-El
KPBS
Christies Place
San Diego City College
Susan G. Komen for the Cure
UPLIFT Christian Group
ABC Youth Foundation
LA's BEST
6 Degrees
Taking Care of Your Diabetes
Survivors of Torture, International
 
Jewish Family Services
Scripps Hospital
Point Loma Naval Base
Albert Einstein Academy
Congregation Beth Israel
College Avenue Seniors Center
TEDxYouth@SanDiego
San Diego Central Jail
New Mexico Juvenile Justice Services
Kids for Peace
Superior Court of California     
Catholic Charities    
Pro Kids, The First Tee of San Diego
South Bay Detention Facility
Stepping Stone Recovery (LGBT)
Jenna Druck Foundation
High Tech High
Naval Medical Center San Diego
South Bay Community Services
La Jolla Recovery Sober Living
Tijuana Juvenile Facility
Las Colinas Prison
Wounded Warriors
Community Research Foundation
Thiel Foundation
San Diego Central Library
Wikimedia Foundation
Mental Health America
Y.E.S. San Diego (LGBT)
Juvenile Court Community Schools
Torrey Pines High School
Sharp Healthcare
Southwestern College
Pt. Loma Naval Base
LETTERS FROM KIDS, ADULTS AND SENIORS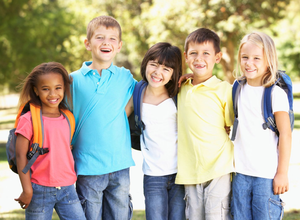 Many people have shared their thoughts with us after meditation. A sample of their letters are below to help motivate and inspire us all to meditate. We have learned that people of all ages will use meditation to impact their lives in various ways. Each of us responds differently to the meditation practice, but overall we have found it to be very beneficial for all who practice meditation. Click the image below to read these beautiful letters!