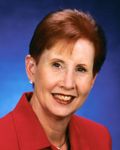 Gail Braverman
is a Marriage and Family Therapist in private practice. She has worked for several agencies in the San Diego area, including San Diego Hospice. Gail teaches meditation, and has volunteered in the areas of chemical dependency, working with AIDS patients, and food programs. Gail has had a meditation practice for over 10 years, personally experiencing the mental and physical benefits of meditation. She finds great joy in bringing meditation to others and to support the work of The Meditation Initiative. Gail has a Master's Degree in Marriage and Family Therapy, is a certified art therapist, a yoga instructor, and leads weekly meditations at The Braille Institute and Temple Emanu-El.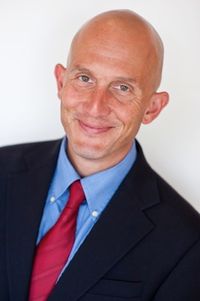 David Sciarretta served as Principal of Albert Einstein Academy (AEA) Charter Middle School since the school's founding before being promoted to Executive Director of AEA effective October, 2013. This is his 17th year in public education as a teacher and leader. David holds a B.A. in History and Political Science (Cum Laude), a Master's of Education in Cross-Cultural Teaching, a California Administrative Services Credential and in the final stages of a doctoral program in Educational Leadership from San Diego State University. David is committed to life-long learning for students, staff, and the community.  A 1993 Thomas J. Watson Fellow, David has lived and worked in Central America, and is fluent in Spanish. When not at work David enjoys spending time with family, running, reading, international travel, and attending Padres games with his daughter.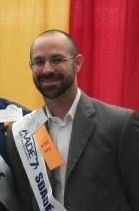 Jeffrey Zlotnik
, Founder and CEO of The Meditation Initiative has worked to bring the mental health benefits of mindfulness and meditation to the San Diego Community for free since 2003, sitting with more than 25,000 people. Jeffrey's background includes community service work with the homeless and prison re-entry programs with Second Chance as well as helping to develop community partnerships for TKF, an organization dedicated to peace and non-violence for youth impacted by gangs. He has worked with physically, sexually, and emotionally abused adolescents in an effort to share methods for creating inner-peace and harmony. Jeffrey spent seven years as a Consultant working with SAP, Oracle, Siebel and RDR, in addition to coaching youth baseball for 15 years. In 1997, he received his BA in Psychology from the University of Arizona.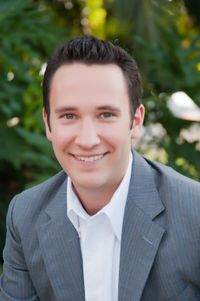 Sam Boyer,
born into a family of scientists, was raised to observe and question everything. The most fundamental "object" of observation he found to be the mind itself. This concept of patiently observing the habits of the mind encompasses Sam's outlook towards meditation. He was first introduced to the practice while getting his degree in Philosophy at Bates College in New England. After several meditation intensive retreats and 5 years of personal practice he began facilitating meditation with a focus on incarcerated populations. He currently leads a weekly meditation session at San Diego Central Jail. During the day he works at a mortgage bank, and evenings and weekends are spent playing hockey, soccer and enjoying live music.
ADVISORY BOARD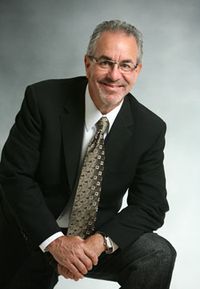 Scott Silverman
is a charismatic speaker and coach with a passion for helping people achieve their passions in life. He is the author of
Tell Me No, I Dare You: A Guide for Living a Heroic Life
and is recognized as a leader in the field of workforce development. He has received numerous awards and honors including "
CNN Hero of the Week
" and the City of San Diego honored him by selecting February 19 as "
Scott Silverman Day
" for his contributions to the community. For over two decades he was the Executive Director and Founder of Second Chance, a human services agency that is committed to breaking the cycle of unemployment, poverty, and homelessness. Over the past 15 years Scott has assisted more than 24,000 people in San Diego gain employment. Visit 
www.withtoughlove.com
or
www.confidentialrecovery.com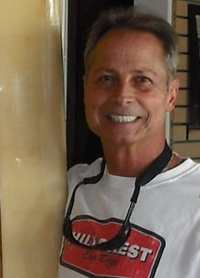 David Santiago
, as a junior copywriter at Saatchi & Saatchi Advertising, honed his craft on some world-class brands: Chase Bank, Tanqueray Gin, Holsum Bread and Crest Toothpaste. At Young & Rubicam and Marsteller Inc. he produced award-winning print and broadcast concepts for an incredibly wide spectrum of clients. Plus some of America's leading homebuilders, hotels and healthcare; sports gear and outdoor apparel; restaurants, radio stations, real estate, biotechs and banks. David's pro-bono public service work includes Father Joe's Villages, United Way, San Diego AIDS Foundation, Stephen Birch Aquarium, Reuben H. Fleet Science Center and the American Shore & Beach Preservation Society. He is now a freelance Creative Director and Writer for ad agencies, design firms and corporate clients.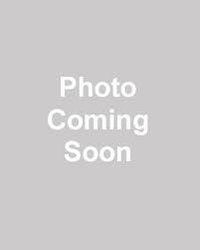 Lt. Cmdr. Dr. Paul Sargent, M.D., is a Psychiatrist and former U.S. Naval Flight Surgeon. He served as the squadron medical officer for HMLA-267 and deployed to Iraq in 2009. Dr. Sargent was previously the Division Officer and founding Program Director for Overcoming Adversity and Stress Injury Support (OASIS), a 10-week residential treatment program. Located at Naval Medical Center San Diego OASIS is the Navy's first residential treatment program for combat related PTSD. The program uses "cognitive processing therapy," a treatment protocol shown to effectively treat PTSD by helping patients make sense of their traumatic experiences, understand how those experiences affect their lives and learn skills to overcome, recover and, ultimately, return to their military job and transition to a more normal life.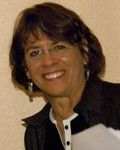 Barbara Wohlander
, LCSW is a psychotherapist in private practice who earned a Bachelor's degree from UCLA and her Master's degree in Social Work from San Diego State University in 1979. Barbara was the Director of Clinical Services for the Jewish Family Service of San Diego, and was named the Clinical Social Worker of the Year by the California Society for Clinical Social Work's (CSCSW) San Diego District in 2009. Barbara's areas of specialization over 30 years of clinical practice include working with couples; women's issues including survivors of domestic violence and sexual assault; adolescents and their families; those coping with physical disability and chronic or life-threatening illness. Barbara has found meditation to be an incredibly valuable asset in her work with clients.